Have you made your decision to find the best wholesale Tie Dye shirts? Well, tie-dye apparel leads to the fashion world. Whether you opt to enrich your wardrobe collection or choose to sell as a retailer, you are sure to profit.
When it comes to cozy wears, shirts are perfect. But are you trying to blend cozy with style? Then a simple Tie and Dye print is all you need. It goes for regular wear with a touch of art and creativity.
Shirts from a wholesale source is a great choice. This way, you have control over some basic things. But where to get the best supply? It seems a simple query but is a vital one.
We are pretty sure you must be having the same question. But wonder no more. We, here, serve you with each item you need to ease your tasks. A vast range of Dye wears that too at a wholesale price! You will love our products in terms of quality. 
We know it well that you will get your vision clear on why to choose our service by the end. So, lets begin!
Why Get Your Shirts to Tie-Dye?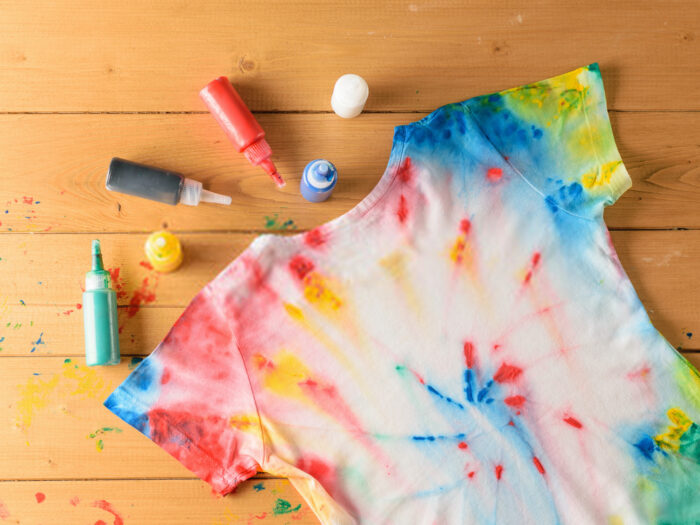 Summer calls for comfort. You often look for what to wear to save yourself from the rage of summer. Tees sounds perfect, but can it deal with your fashion notes? Well, our honest answer would be a no. So, what to do? Let me surprise you a bit with the latest trend. Tie-dye! Just take a look at the fashion line. We bet you will find dye T-shirts having the highest call. Every online buyer prefers such apparel. Here we presented ten reasons to choose them:
1. It seems colorful.
2. It gives a high fusion scope.
3. Cozy plus styling.
4. You have great options to get your clothing items specialized.
5. Go creative and make your designs.
6. You can opt to recreate it.
7. Custom tie-dye shirts wholesale.
8. Lasts longer than you would have thought.
9. It gives you vivid colors.
10. Colors don't fade at a few runs.
So, take your call right now and choose to dye your clothing apparel in this very way. Be it the
kids or adults, you all can give it a shot.
Where to Get Cheap Tie Dye T-shirts wholesale?
Well, wholesale buying has now touched the highest peak. It is because it gives you a variety of options to make your final choice. Even you don't have to worry about the cost.
If you are looking to buy some previously dyed clothing items, you just visited the right place. EXPLORETEX is the top online shop that can serve all your needs. Your wishes are the first choice we aim to make real.
But why choose us? It is because:
Our price fits your budget by 100%.
You get to set bulk orders.
You can even go for a sample check before you final.
Be sure to get the quantity you want.
The quality is first class.
Our round-up is suitable for all age people and gender.
Get your customized dress with a preset minimum number of orders.
You get a variety of options for fabric choice.
Multiple colors and designs.
Get the shirts of all brands, which includes Gildan tie-dye shirts wholesale.
We have added stylish tank tops, sleeveless shirts, collar polo shirts, kids wear, and many more. So, why going anywhere else?
Go and visit your trusted EXPLORETEX. We are there with all types of dye shirts at a low cost. Quality and price are the prime things that set us apart from the rest.
Turn to shirt personalization with multiple designs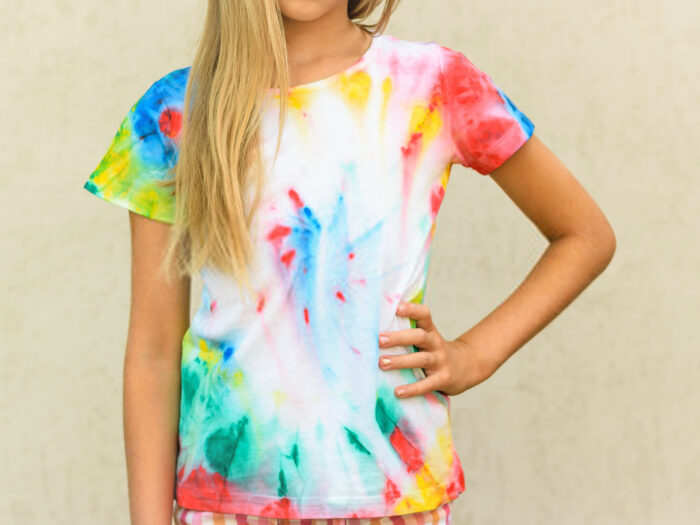 You might be thinking tie and dye bounds you with the same simple patterns. But it is not correct
at all. Our tie and dye wears are always concerned about your style needs. That's why we have
added an option on our list. That is, customizing!
Who likes to wear a boring plain dress when you have got a colorful way? To meet up your
fashion needs, we have come up with a variety of designs and patterns. Such as:
A multi-color blend to make your day full of colors. 
Trio blends, which gives you the freedom to select any three colors for your shirt.
A single color dyes.
Graffiti dye with the font you want to make it super cool.
Vortex and Nebula types of sublimation.
 Tie and dye with infusions.
Get Laser dye effect.
Team design on your shirts.
Dye of Cascade.
Sun bleach.
Eclipse and Ribbon dye.
We bet you will fall for each of our designs. So why go plain? Choose our blank tie-dye shirts
wholesale and paint with a creative vibe!
Tie Dye Shirts Specifications

We would say some points are clear when it is about tie and dye type of shirts. To get each of
your tasks more comfortable, we have made a list. Take a glance at it:
Essential factors
Specifications
1. Way to make
Completely hand made
2. Uniqueness
No two clothing items get the same type of dye. So, it's exclusive.
3. Type of dye
Fiber Reactive
4. Color lasting
Permanent
5. Fabric quality
Higher quality and the best
6. Fades or not
No fade assured
7. Comfort
100% cozy
8. Clothing weight
Premium level and heavy
9. Type of clothing
100% organic and natural
10. Toxins
No toxin at all
11. Finishing
Excellent
12. Washing
Pre-washed
13. Dye lots
May slightly vary but consistent
Thus, you get an exact picture of what to look for when dealing with wholesale for tie and dye
shirts. Going through our specifications, you can make the best call to choose us for the purpose.
Frequently Asked Questions
Question:What types of clothing are the best for tie and Dye?
Answer: 100% pure cotton sounds perfect for tie and Dye. But the Dye is not only limited to
cotton. For best dye results, you can select natural fibers such as:
 Silk
Linen
Hemp
Rayon
Wool
Ramie
It is better to avoid the 50-50 blend if you want bright Dye in your apparel.
Question:How to wash and handle the fresh dye T-shirts?
Answer: A few things you need to give your attention while washing your brand new dye T-
shirts:
 Do not soak the new shirt for a long time in the water.
Remove from washer after a single wash cycle.
Use a gently cold washing water.
Make sure not to use bleaching powders.
Follow the above steps to give your shirts the new colorful look each and every day.
Question:What to use as an alternative to dye powder?
Answer: The dye powders simply helps to enhance your shirt color. When bought wholesale tie
dye powder, you get all at a discount rate. But if you cannot buy that, there is another easy way
to make the colors brighter.
Give a try to soda ash. You can look at the following steps:
 First of all, soak the fabric you want to dye in the mixture.
 Mix well using hands or any other holder. 
Then get ready to stick your dyes in a better. In this way, the color lasts longer.
Final sayings
You now know every detail about our wholesale Tie Dye shirts. We try to capture the brilliant art
style with colors and bring them into T-shirts. Be it quality or price; our one-stop online business
is number one with its best service.
Our service ensures that the Dye will never fade away with its unique way to work. To blend our
clothing work with nature, we only use organic colors with no toxic or harmful elements.
Moreover, our cozy clothing items bring a positive change to your everyday wear.
What else are you looking for right now? Let's not delay and go creative and recreate together!