GARMENTS MANUFACTURER, WHOLSALER, EXPORTER AND SUPPLIER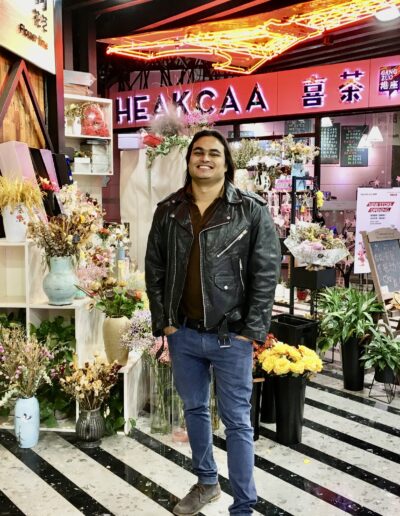 I was studying for my PhD in Fashion Design from Jiangnan University, M.Sc. in Textile Engineering from Daffodil International University and B.Sc. in Textile Engineering from City University.
I have vast knowledge in the Apparels sector as since 2005 I am working in apparels sector- developing many branded apparels item for worldwide clients. My Strength is I am a fantastic learner and I have a positive attitude towards my work. My weakness is I'm not comfortable Before I Complete my Job in the given time. ExploreTex is the best Garments manufacturer company where you can develop your own branded apparels fashion. We know how to make good quality products with advanced fashion idea for your business. Last twelve years everybody in this business worked hard using delegation of jurisdiction, and authentic leadership of their direction and developed ExploreTex as a thriving organization that is now prepared to proceed with greater excitement and improved preparation to realize the larger goal in this shifting environment of the global marketplace.
I have to acknowledge this success came through the advice and hope of our every precious client round the world. I extend heat gratitude together with our honest praise to them all. Our dedication is to cost-effective manufacturing, together with all the compliance with the minimal requirement of product criteria. In precisely the exact same time we'll guarantee that ExploreTex complies with legal, environmental and social conditions. The workers are given sufficient training due to their advancement in abilities, personal security and environmental security. ExploreTex are fully ready with sufficient capacity and sufficient human resources to confront future challenges.
Muhammad Ilias Hossen
M.Sc in Textile Engineer, B.Sc in Textile Engineer and Fashion Designer)
C.E.O
ExploreTex™ was created as a Garments Aspects of the company. To make sure the highest quality goods and supply transparency On the custom layout of buyer & can provide any printing & embroidery services to buyers. We are committed to serving the very best, as a remedy to our customers at home and overseas. Our purpose is to fulfill a variety of expectations & requirements of our flaws and supply products which are greatest in value concerning quality & cost.
Specifications and send products in accordance that is precise. Co-ordination and our market reputation allow us to find speedy and easy access to the goods that are desirable, and provide our customers them. ExploreTex™ Sourcing Company has the power to react economically and quickly to the needs of the buyer.
ExploreTex™ Sourcing Company is dedicated to furnish products Exporter, Buying/Sourcing Agent, Importer, and manufacturer to supply buyers and create agreements with them to meet their needs. Our purpose is to produce the quality merchandise and make long-term business relationships.
We concentrate on and make sure our clothes products with quality · Our direction is also dedicated to our clients' flaws We now have our Manufacturing Units. Our company is handled & supplying a variety assurance.
Contacts with clothing businesses. Our partners and we are determined to guarantee etc accredited factory, non-Compliance, Compliance, BSCI WRAP Wal-Mart Rating-Yellow Trevirra 350 License Holder. There are large quantities of trained and skilled professionals in our direction employees. They operate in a state of the art including mill air. As a provider, excellence and dedication will be our greatest priority.
Our organization is professionally managed & offering a variety of products like T-Shirt, Polo Shirt, Tank Tops, Pullover, Sweatshirt, Sweater, Uniform, Ladies Capri, Pajama, Ladies Skirts, Leisure, Denim Pants & Shorts, Cargo Pants & Shorts, Executive Shirt, Casual Shirt, Polar Fleece, Jacket, Work Wear, Kids Item, Underwear, Tie, Ladies Panty, Bra, Cap, Towel, Textile Items, Leather Jacket, etc.
We work in close coordination with our buyers to understand their specifications and deliver products in exact accordance. Our market standing and co-ordination enable us to get easy and quick access to the desired products, and offer them at a competitive price to our clients. ExploreTex™ Sourcing Company has the ability to respond quickly and efficiently to the buyer's needs.
ExploreTex™ Sourcing Company is committed to supply products based on buyer's custom design & can offer buyers any print & embroidery service. We are highly devoted to serving the best, as a one-stop solution to our clients at home and abroad. Our objective is to meet all sorts of requirements & expectations of our principals and finally supply products that are best in value in terms of quality & price.
We focus on and ensure our garments products with quality assurance. We believe quality never comes coincidently. It is always the consequence of high intention, sincere effort, intelligent direction and skillful execution to provide clients with the most comprehensive sourcing, production, design & product development service, a guarantee of quality, competitive price & quick turnaround times with a world-class professional personalized service.
Our management is also firmly dedicated to our foreign clients' principals to ensure the best quality products and provide complete transparency in all aspects of the business.
Our Mission
Our mission is to be the market leader in providing clothing from Bangladesh to our customers all over the world. To be a market leader, we are dedicated to develop high quality, sophisticated, and deviation-free products in our potential and make on-time delivery to our customers.
Our Vision
We believe in Quality & Commitment. We know how human and machine together makes a product pandemic. It will make us different from our competitors. Being a quality service provider, our firm's belief is through dedication and industry; we can provide the service you require.
Summary of the Main Types Fabrics
Here is a summary of the main types of natural fabrics and man-made fabrics,
Natural Fabrics
Cotton – This fabric comes from cotton boll (plant), can be woven, pressed by heat into flannel, or used as knits. It is good for almost all purposes, such as apparel, crafts, quilting, baby, and children's accessories. As a natural fiber, cotton "breathes" which makes it comfortable to wear. For quilters, cotton is the fabric of choice– it handles and sews easily. Caution: machine washable.
Linen – It comes from flax (plant). Real linen wrinkles easily, but is cool, and like cotton, linen "breathes"– making it a good choice for summer apparel. Linen is also great for tabletop accessories. To maintain its crispness, linen is often dry-cleaned. For a softer look, many types of linen can be hand-washed. Read your labels carefully.
Silk – This fabric comes from silkworms. The collection process is intricate and explains why silk is often expensive. Silk can have either a smooth finish or a nubby finish (raw silk). Caution: usually dry clean, but many new silks may be hand washed. Read the label carefully.
Wool – It comes from animal coats (the animal is not harmed!) Known for its warmth, wool is often blended with man-made fibers. Good for apparel, especially outerwear. Caution: usually dry clean, although some wool may be hand-washed. Read the labels carefully.
Man-Made Fabrics
Polyester – When it was first introduced, polyester became a favorite fabric for apparel. It is easy to care for (mostly machine washable. Read labels carefully) and keeps its shape and color well. The disadvantage of polyester is that it does not "breathe," which means it retains body heat and moisture and it's not as comfortable as some of the natural fibers. Depending on the manufacturer, polyester fabrics have different names, many of which you will recognize – Dacron, fortrel, kodel, and trevira are among the many. Polyester may be offered in the form of knits, jerseys, or cotton and silk-like fabrics.
Rayon – Considered the most "natural" of the man-made fabrics, rayon is most often used for apparel. Depending on its construction, it has a soft draping quality or can be made to look like linen. Rayon, too, has brand names such as Avril or enka. It is more absorbent than polyester and usually is best dry-cleaned.
Nylon – new types are being developed yearly! Sometimes nylon is mixed with other fibers for apparel. Some nylon brand names are Antron and Viviana. Nylon is often a major fiber in knits, nylon tricot (underwear) nylon velvet, and stretch swimwear. Caution: Machine washable.
Acrylic – This fabric (brand names include acrilan, creslan, orlon) is often used as a substitute for wool, in sweaters, fleece wear, and other outerwear (you'll also find acrylic-wool blends). Like wool, acrylic is warm and wrinkle resistant. One of its advantages is that it is usually machine washable.
Fabric Types and Designs
Batiste – This kind of fabric is very fine, soft, usually sheer cotton, often used for handkerchiefs, nightwear and children's dresses.
Broadcloth – It is a closely woven fabric. If you look closely, you'll see tiny crosswise ribs.
Calico – This plain-woven cotton is usually printed with tiny floral designs.
Cambric – It is tightly woven cotton, usually in solid colors, such as cambric blue. This fabric is used in apparel, especially casual shirts.
Canvas – This is heavyweight cotton, used for items that require strength, such as tote bags, knapsacks, and slipcovers.
Chambray – It is finely woven cotton, usually with white and another color. The white is very subtle, used in the crosswise (warp) yarns. A chambray shirt, for instance, is usually pale blue, but if you look closely you will see the white yarn.
Chino – This is popularized by the Gap! This is a cotton twill that has been pre-shrunk and mercerized. Most often used for sports pants and other sportswear.
Chintz – It is highly glazed cotton with a rich glossy finish. At Cranston, we call this "cransheen finish." Chintz adds a decorator touch to home furnishings and is also great for dressier apparel.
Corduroy – This is the cotton pile that has been cut and woven with wide or narrow ribs.
Denim – The workhorse of cotton! Very strong and similar to chambray, in that it is often made with white filling.
Duck – This strong, durable cotton is used for projects that are meant to last, i.e. Travel accessories, slipcovers, awnings, etc.
Flannel – This fabric is very soft cotton, usually with a nap. Used often in babywear. For children and baby apparel, make sure it is flame retardant.
Gabardine – This can be cotton or wool. This is the twilled fabric that spans the seasons and is often used in jackets, skirts, and pants.
Gingham – It is yarn-dyed woven cotton, usually seen in the form of checks.
Khaki – This is a strong cotton weave – used in uniforms and other items that require strength.
Lawn – This cotton lawn is a fine, crisp, combed cotton fabric, used in children's wear, nightwear, and traditional quilting.
Madras – It is originally from India. Real madras is hand-loomed and dyed with vegetable dyes. Patterns are usually stripes or plaids.
Muslin – This is very basic plain woven fabrics. Depending on the type, muslin can be coarse or fine, dyed, or unbleached. The unbleached variety is often used for pattern making or test garments.
Percale – It is finely woven cotton, often used for sheets. The higher the threads count the softer the hand.
Pique – The cotton that has been woven with a raised, cord, or weld effect. Also called dobby weave.
Poplin – It is usually heavier weight cotton that has a very fine rib running from selvage to selvage.
Sateen – The cotton that has been woven with a satin weave.
Seersucker – It is crinkly cotton fabric, most often used in summer sportswear.
Terry – This woven on the knitted cotton pile with loops on one or both sides. Because of its absorbency, it is very often used for toweling.
Voile – It is crisp, sheer, lightweight cotton, used for formal wear.
ExploreTex™ Always Promised What They Say They Can Deliver
and
Delivered What They have Promised.
Reliable Factories where we Manufactures Cloths
Monthly Production Capacity
Welcome to Your Opportunity to Developed Your own Branded Fashion....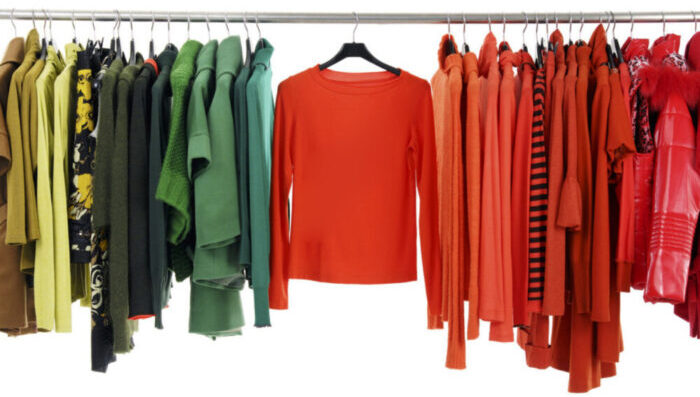 Let's Make Great Products Together